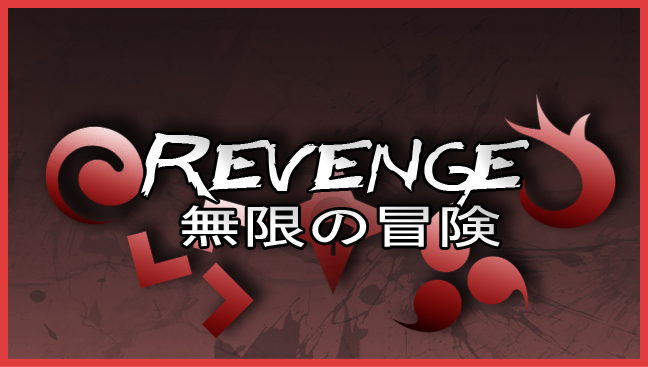 revenge 1000 yrs after shippuden
When it comes to revenge it is a dish best served sub zero. WIth a big ol bucket of Homicide. and some brutally to drink.

To make things clearly interesting I will do a 900 thousand battle rap contest. Plz cont. bringing peeps and well fighting and make chars. BTW the next Arc will be a clean up and betrayal one. IE cleaning up after the killer fight that is going on. The betrayal will almost be like Aizen, Gin, and Tousen.
| # | Avatar | Username | Humor | Registration date | Last visit | Number of posts | PM | Website |
| --- | --- | --- | --- | --- | --- | --- | --- | --- |
| 1 | | straywolf174 | does it matter? | 2011-08-18 | Tue Dec 25, 2018 7:29 pm | 344 | | |
| 2 | | shiryu | I h8 comedy | 2009-03-08 | Thu Dec 03, 2015 11:43 pm | 1918 | | |
| 3 | | Encapuchado Muerte | | 2010-09-15 | Mon May 04, 2015 10:23 pm | 374 | | |
| 4 | | Dek | | 2009-03-20 | Sat May 02, 2015 9:49 am | 1064 | | |
| 5 | | Ryi ki | | 2009-03-11 | Wed Jan 23, 2013 11:20 am | 733 | | |
| 6 | | dakingmofo | | 2010-10-04 | Thu Aug 16, 2012 3:01 pm | 90 | | |
| 7 | | Akumaking | Humor none | 2011-07-23 | Mon May 28, 2012 10:23 pm | 93 | | |
| 8 | | Daisuke | | 2011-09-28 | Tue Feb 07, 2012 10:25 pm | 25 | | |
| 9 | | Zero | | 2011-06-04 | Wed Sep 28, 2011 10:00 pm | 25 | | |
| 10 | | Solariszx | ... | 2011-07-23 | Sat Aug 13, 2011 11:39 am | 16 | | |
| 11 | | Akihiro | | 2010-06-06 | Sun Aug 07, 2011 2:06 pm | 1 | | |
| 12 | | Vance | | 2010-02-06 | Fri Jan 21, 2011 8:37 pm | 7 | | |
| 13 | | Ichiro | | 2009-07-14 | Thu Dec 30, 2010 2:09 pm | 978 | | |
| 14 | | Ryouga Uchiha | | 2009-08-28 | Wed Dec 22, 2010 9:00 pm | 138 | | |
| 15 | | Shiron | | 2010-02-07 | Sat Nov 06, 2010 6:36 pm | 7 | | |
| 16 | | Kai | | 2009-12-31 | Wed Sep 29, 2010 6:00 pm | 45 | | |
| 17 | | Abigail | | 2009-12-30 | Wed Sep 29, 2010 5:56 pm | 12 | | |
| 18 | | Flamethrower | | 2009-12-29 | Mon Aug 23, 2010 9:14 pm | 56 | | |
| 19 | | sonic706 | Nothing | 2010-05-04 | Sat Jul 03, 2010 12:09 pm | 67 | | |
| 20 | | Kurono Keto | | 2010-04-23 | Wed May 12, 2010 5:12 pm | 35 | | |
| 21 | | hellbringer | | 2010-03-07 | Sun Mar 07, 2010 11:35 am | 0 | | |
| 22 | | Hejinn | | 2009-07-12 | Wed Feb 17, 2010 10:25 pm | 2 | | |
| 23 | | Wake | | 2010-02-07 | Tue Feb 16, 2010 6:14 pm | 1 | | |
| 24 | | Ryoma Hakai | funny at times | 2009-03-10 | Fri Jan 22, 2010 2:38 pm | 252 | | |
| 25 | | Perfect | | 2009-12-28 | Fri Jan 08, 2010 11:52 pm | 12 | | |
| 26 | | hinata09 | ill-witted | 2009-08-09 | Wed Dec 16, 2009 9:01 am | 40 | | |
| 27 | | Chipster | heh... yo' mama xD | 2009-12-09 | Wed Dec 16, 2009 8:02 am | 106 | | |
| 28 | | Averiela_Rose | Shy, but tends to have a perverted sense of humor with those shes close with. | 2009-12-09 | Fri Dec 11, 2009 5:37 pm | 109 | | |
| 29 | | HarunoSakura | | 2009-08-10 | Wed Nov 18, 2009 4:34 pm | 20 | | |
| 30 | | Shippo | | 2009-03-28 | Fri Apr 03, 2009 12:06 pm | 3 | | |
| 31 | | Aimi | ........ | 2009-03-15 | Sat Mar 28, 2009 11:55 am | 52 | | |
| 32 | | Isodor | | 2011-11-27 | Never | 0 | | |